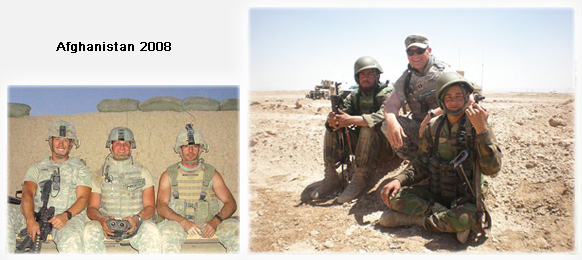 DEPLOYMENT DIGEST
Issue V, 2009

THIS MONTH'S ARTICLES:
Think Deployment Stinks?
Be Careful What You Tell Yourself.
We've all heard the saying 'attitude is everything'. But sometimes it can be hard to look at a major life change like deployment as anything but negative. Watch Out! It turns out that telling yourself that deployment will be a horrible experience could actually make it worse... [ ... more ]

Parenting from Overseas Part I:
Staying Involved In Your Child's Education.
If deployment means you're leaving kids at home, it may be difficult to imagine staying involved in their lives while you are concentrating on your mission overseas. But experts say continuing to be a part of your child's life on a daily basis is an important part of helping them adjust to the separation. [… more ]


When She Goes To War:
How Female Soldiers Experience Deployment .
More women are deploying than ever before. According to the Department of Defense, almost 11% of the soldiers fighting in Iraq and Afghanistan today are female, up from just 7% during the Persian Gulf War. Like their male counterparts, military women often look forward to their overseas duty. […more ]
Know a Deployed Soldier?
Let your Hero know how easy it is to use our gift service to keep in touch with their Heroes waiting at home.
Visit our contact page, submit to us his/her name, location and email address. We'll drop a hint for you!